Last week @skepticscalpel tweeted about live tweeting at conferences in his typical acerbic manner:
This led to a spirited discussion and the resurfacing of Dr. Kwon's classic essay on the benefits of Twitter. She saw that and wanted to up date it was a few additional details. So here she is...
The benefits of NephTwitter, updated
Two years ago, I wrote an essay about getting started on Twitter and why I thought it was a valuable professional resource. Recently, I had a chance to reread it. I was struck by how much more I've gotten out of Twitter in the past two years. For those of you that are still on the fence about signing up, I thought an update might be the nudge you need to get going.
My first big Twitter breakthrough came when I tweeted the Maintenance of Certification (MOC) session at ASN's Kidney Week 2015. I picked up about a hundred more followers and in the months that followed, people brought me into the larger conversation about the MOC controversy. At the end of 2015, I received an email from ASN, inviting me to serve on a task force about MOC. Over the next sixteen months or so, I had the opportunity to work with some amazing nephrologists, including past and future ASN presidents. I was part of a panel that spoke at Kidney Week 2016 on MOC, something I never thought I'd be able to do.
Kidney Week 2016 also had some fun live events geared towards Twitter participants. I have to admit, the poster sessions at ASN had never really held much appeal for me. There's too many and so many of them are on basic science topics that are quite removed from my day to day practice. But Poster Walk with NephJC is fantastic! You get curated selections from some terrific academic nephrologists, and we all walk together to the selected posters and have a conversation with the presenters and each other. Of course you can only see a tiny fraction of the posters there, but I would rather delve deeply into a few topics than skim (and forget) a huge range.
At the sponsored Kidney Week Tweet Up, I got to meet people in real life that I had interacted with on Twitter. This was another opportunity Twitter has given me to grow my professional network. I live about four hours away from the University of Michigan, which is the big academic specialty hospital to which we send complex cases. I met a hypertension specialist from there at the Tweet Up, and we've continued to communicate since then. It's great having someone at "The Mothership" that I know and can send my patients to with that personal touch. She's also encouraged my practice to start offering ambulatory blood pressure monitoring, and suggested a conference that was very helpful in getting that started.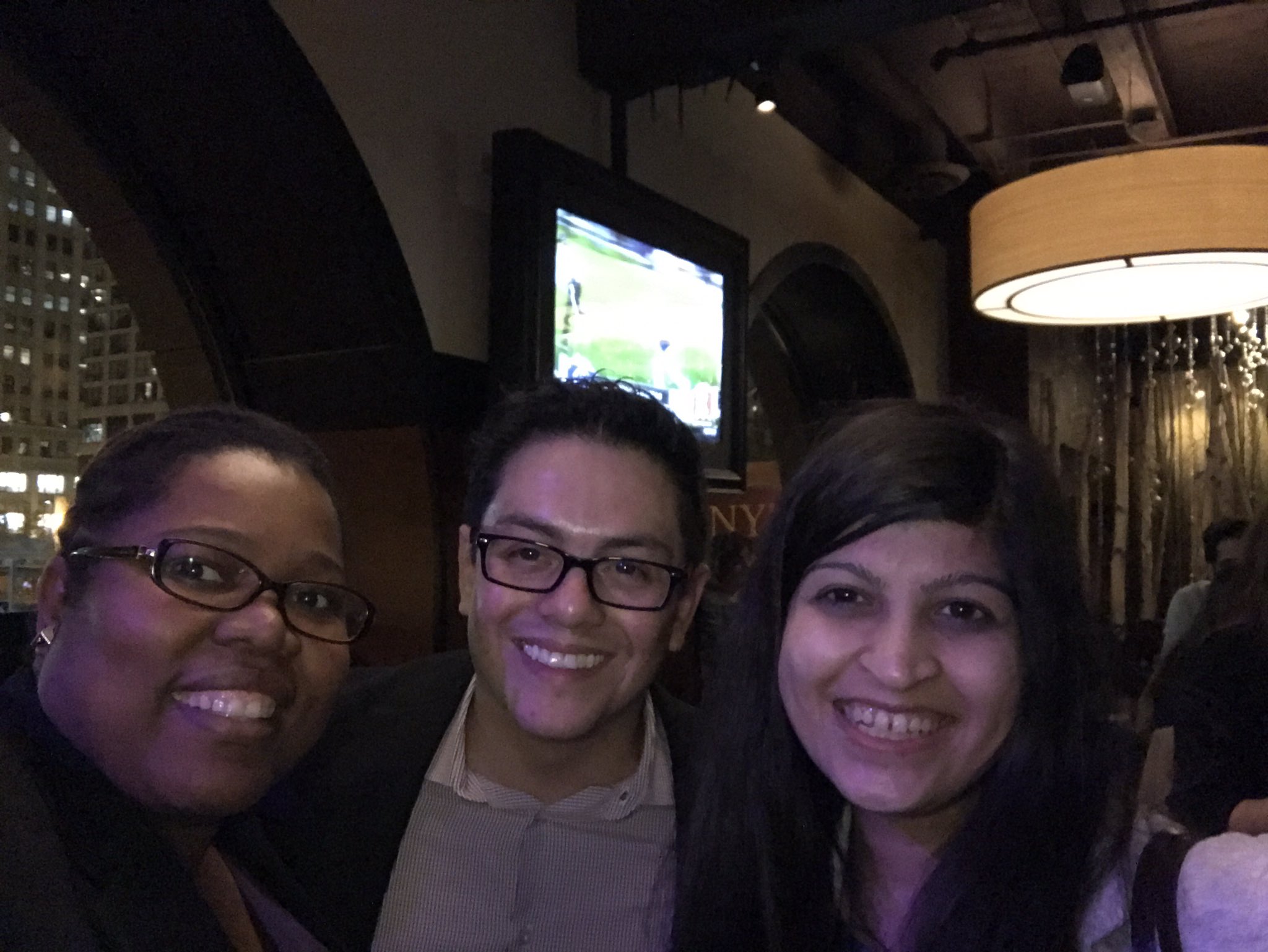 Earlier this year, our new nurse practitioner got inspired about the renal diet. He decided the staff should try to follow it for three days, just to see what it's like for our patients. I thought it was a great idea and signed on. I took pictures of each meal I ate and tweeted about our #RenalDietChallenge. Suddenly our little staff exercise had a much wider audience. We were interviewed in Nephrology News and Issues and the AJKD blog, and people from all over the world let us know they appreciated our efforts. Our dietician plans to use the articles at her next professional conference. Hopefully the idea will continue to spread. Without Twitter, it would probably have stayed as something we did on our own.
My next project also owes a big debt to Twitter. We are weeks away from rolling out point of care ultrasound in our dialysis units. We have a portable ultrasound machine that we are training our patient care technicians (PCTs) to use for direct visualization during access cannulation. While this is common practice in Canada and Japan, it's very uncommon in the US, and we're excited to be piloting this. The help I received from colleagues on Twitter was substantial. I posted a picture of my ultrasound machine, and within a few days people sent articles that helped us write our training and cannulation protocols. A Canadian colleague linked me on email with some dialysis nurses who use ultrasound, and their expertise saved months of work.
Having reviewed all the benefits I've gotten from Twitter, I'm struck with how generous my colleagues have been. My tweets on the MOC controversy and the #RenalDietChallenge got big boosts when Twitter super-users gave me a retweet and encouraged their thousands of followers to check out what I was doing. They have created a community on Twitter by spending countless hours generating content such as NephMadness and NephJC. As my Twitter use continues to grow, I'm committed to paying it forward by encouraging new users and by adding as much as I can to the conversation.
--Katie Kwon
@KatieKwonMD